HES Open House and Farmer's Market
A host of Haywood Elementary students' family members attended the school's first open house on Thursday night, September 7. They toured the school and visited with the students' teachers. All teachers, administrators and staff members were happy to meet the families and talk to them about their children.
During the visit, teachers in all grades encouraged students to go to the back of the school building and see the freshly planted greenhouse. This year the greenhouse will produce mustard greens, broccoli, radishes, spinach, and cabbage. While there they were encouraged to paint at least one steppingstone. The decorated steppingstones will be placed in front of the greenhouse for all to see and use as students enter it.
While there, HES teacher Samantha Sammons, who manages the greenhouse, tried to recruit participants to complete in the Greenhouse 5K. The Green Color Run will be September 30 at 10 a.m., beginning and ending beside the greenhouse. There will be a DJ playing while participants wait for the awards to be given. The entry fees are $10 per individual or $20 for a family. Racers may register online at racesonline.com the day of the event, or on an entry form that can be picked up at HES. Through both events, students are learning the importance of healthy living and the science behind it, all the while being a supporting local citizen.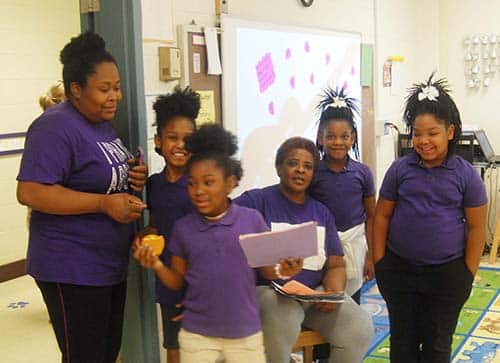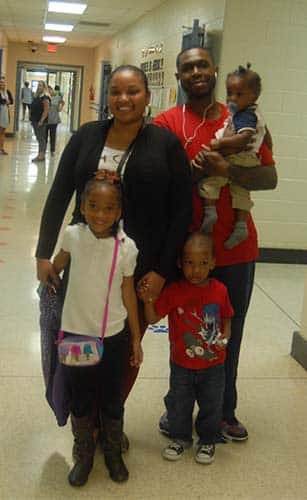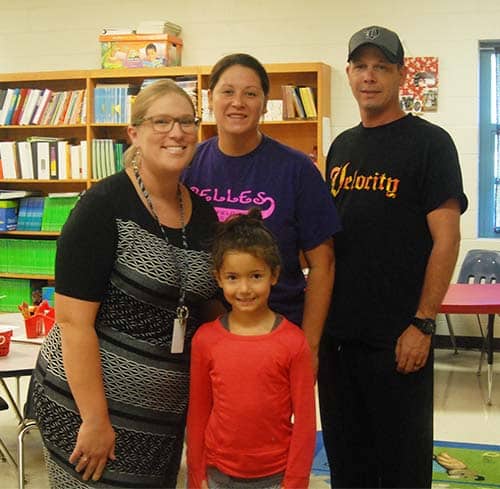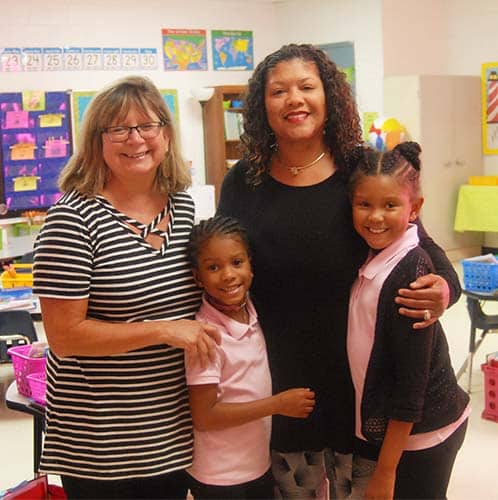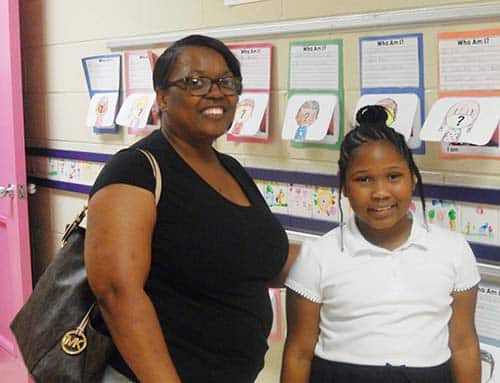 HES students enjoy the Farmer's Market
The Farmer's Market has become an annual event for the Haywood Elementary first-grade students who see various fresh produce items – sweet potatoes, corn, peppers, cucumbers, apples, kiwi, and plums – and were given bags so that they may take some of their choices home. Before they gathered their produce, they were treated to "Miss Shelby" who sang them the cutest song about how grapes turn into raisins. Then every student was given a box of raisins.
"Our first graders enjoyed participating in the 3rd Annual Farmers Market on Friday, September 8. We want to thank the UT/TSU Extension Service, Mrs. Cindy Smith of the Coordinated School Health, the Haywood County Health Department, the Haywood TNEP Coalition, and the local BE MORE coalition for providing this experience for our students," said Haywood Elementary Principal Anna Roberts.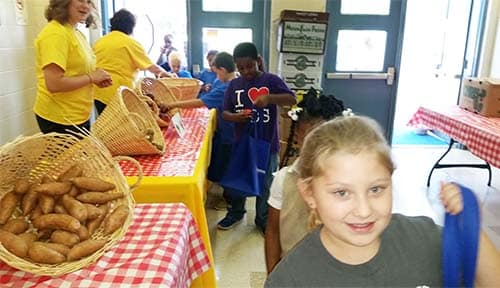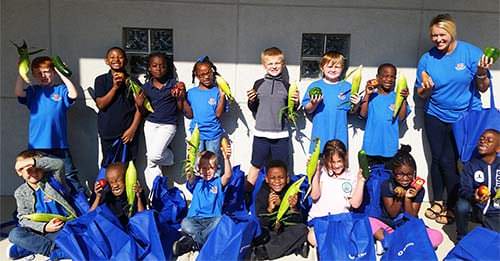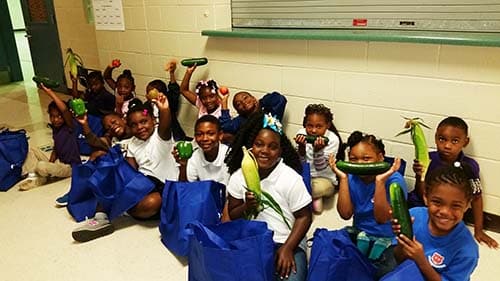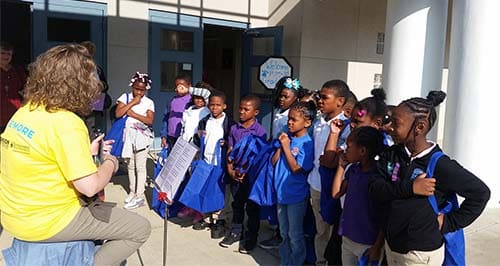 .