Local art promotes conservation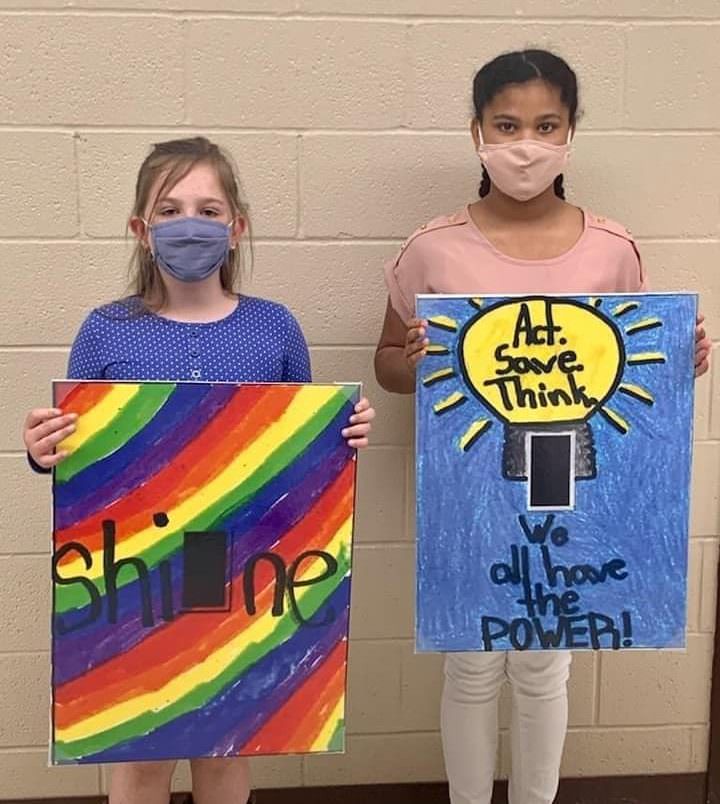 The artistic talents of three Haywood County School students will serve as a reminder to conserve electricity for generations to come.
Trane, international manufacturer of heating, ventilating and air conditioning systems, sponsored a light switch sticker contest for all Haywood County students. The contest, which was carried out within each school's art classes, was designed as a fun way to encourage kids to "turn off the lights" every time they leave a room.
Three local winners, Amaya Ferrer (9th grade, pictured right), Giana Isabella Gaietto McKinney (6thgrade, not pictured) and Adelaide Lovelace (2nd grade, pictured left), will have their masterpieces featured on light switch plates throughout the district's schools. Their art instructors are Jennifer C. Friedman, Angela Moss and Jamie Chandler, respectively.