100 Days of School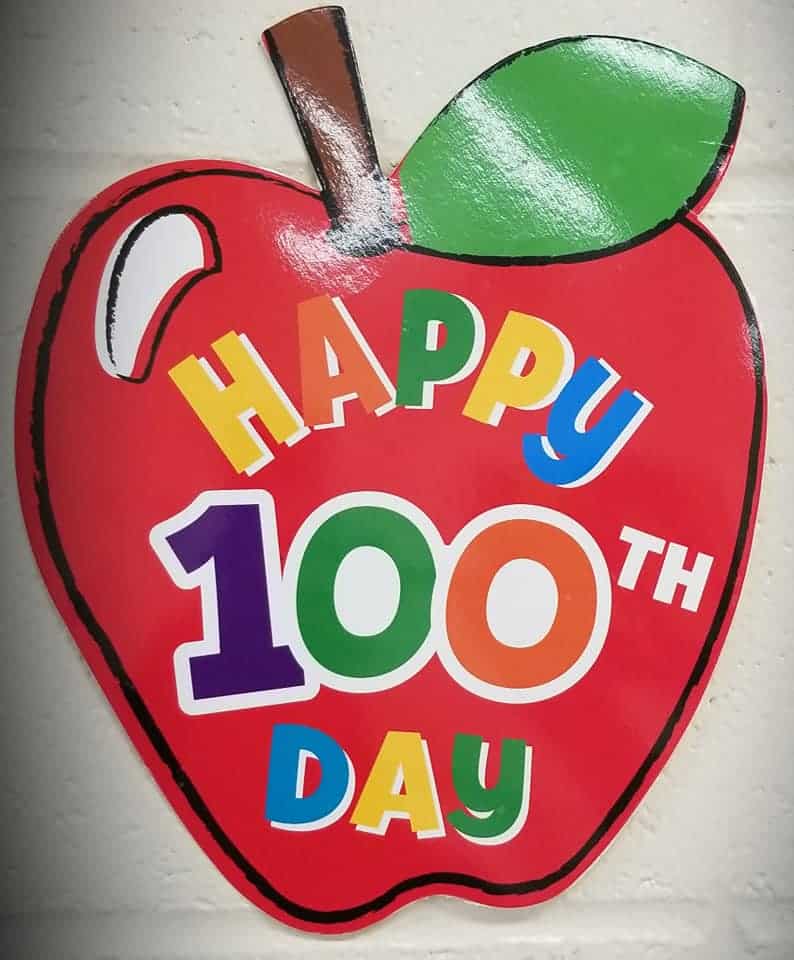 Students at Anderson celebrated their 100th day of school with lots of fun!  
Classes working on counting by tens were encouraged to dress in the decade of their choice or as a 100 year old.   Walking the halls was extra fun as you passed little old men and women, beboppers and 80's neon colors and side ponytails.  
Students also worked on projects made up of 100 items of their choice and spent part of the day with games and a jump house in the gym!