Leadership Day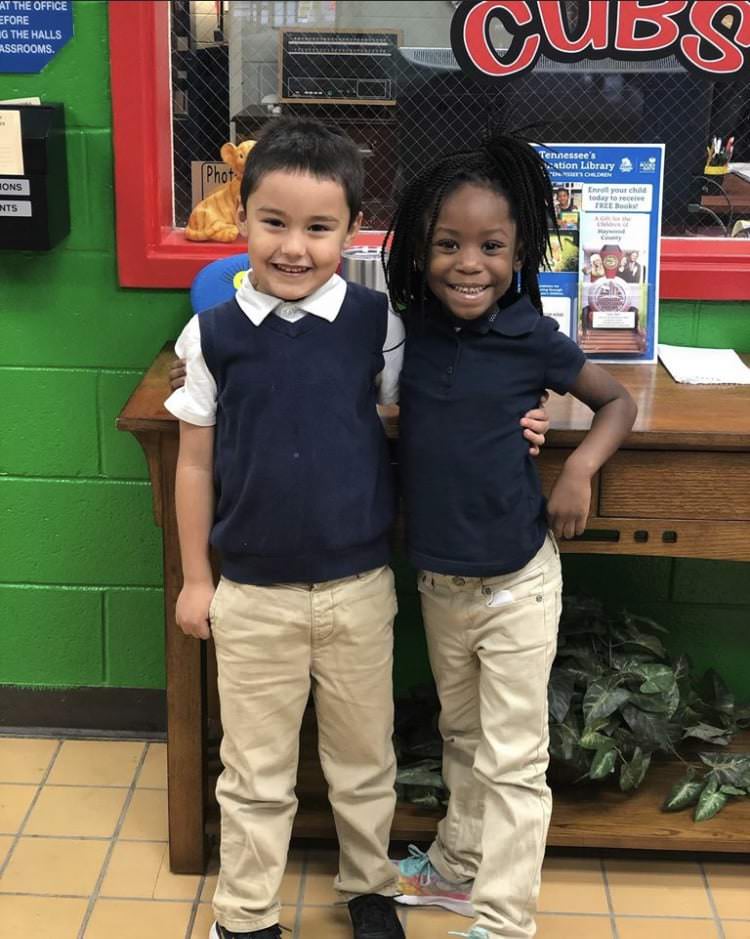 On January 23rd, Haywood County Schools celebrated Leadership Day.  This Leadership Event was part of the Leader In Me program and was a day of schools opening their doors to guests and celebrating the great things that are happening with the Leader in Me. It put the spotlight on students, and offered staff members the opportunity to showcase their creative ideas. 
Leader in Me works toward a new way to define leadership. " Many people equate leadership with a formal position of authority. But we believe anyone can be a leader by intentionally leading one's own life (leading self) and working well with and encouraging the greatness in others—whether family, friends, neighbors, or colleagues (leading others)."
Anderson Early Childhood Center stationed students at the front door of the school.  They not only opened the doors for guests and welcomed them to the school but those tiny students took guests on tours.  With leadership skills in place, they acted as tour guides as they showed the different areas of the school, told of the happenings in each area and even took guest right into classrooms with lessons in progress.  Guests were then shown the many different 'centers' in each room and how the students use them, were allowed to ask questions and even participate!
Visit leaderinme.org for more details on this amazing addition to our schools!