STEAM Fun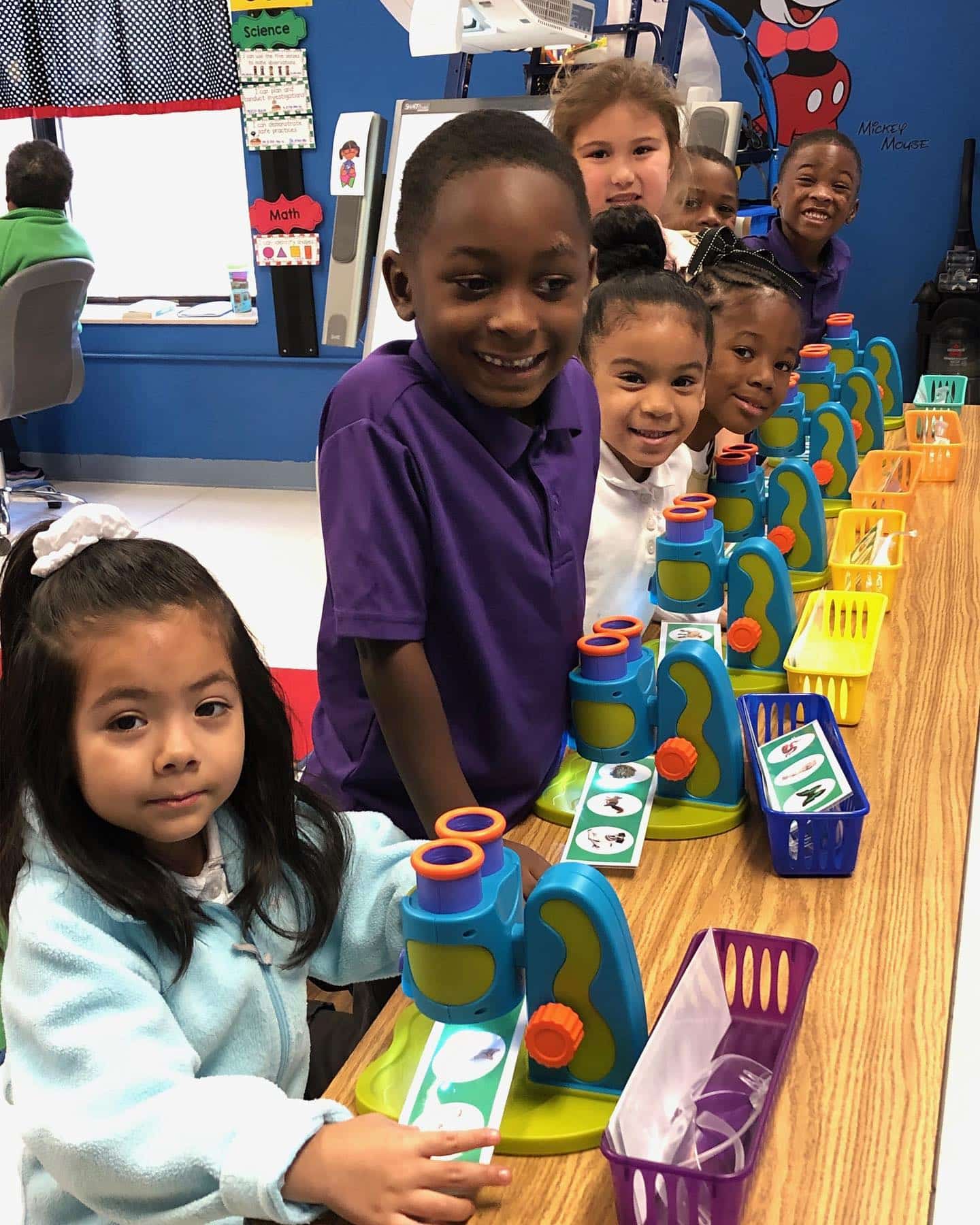 Students had fun in the STEAM Lab this week!
The STEAM Lab received 7 microscopes through the DonorsChoose.org platform. Each class from the 3 yr old PK to kindergarten learned the parts of the microscope, the job of a microscope, compared to binoculars and magnifying glass, and finally their responsibilities when using a microscope.
Each child (probably close to 400 total) then had the opportunity to view small pictures of animals.  Now, the microscopes are a regular part of each lab.  They will continue to be used to look at most anything small enough: pine cones, marbles, legos, sponge, rocks and so much more! 
STEAMLabs are fun, hands-on classes that engage children in science, technology, engineering, art, and math activities.
At Anderson, small people are learning "big" things!