Christmas Dance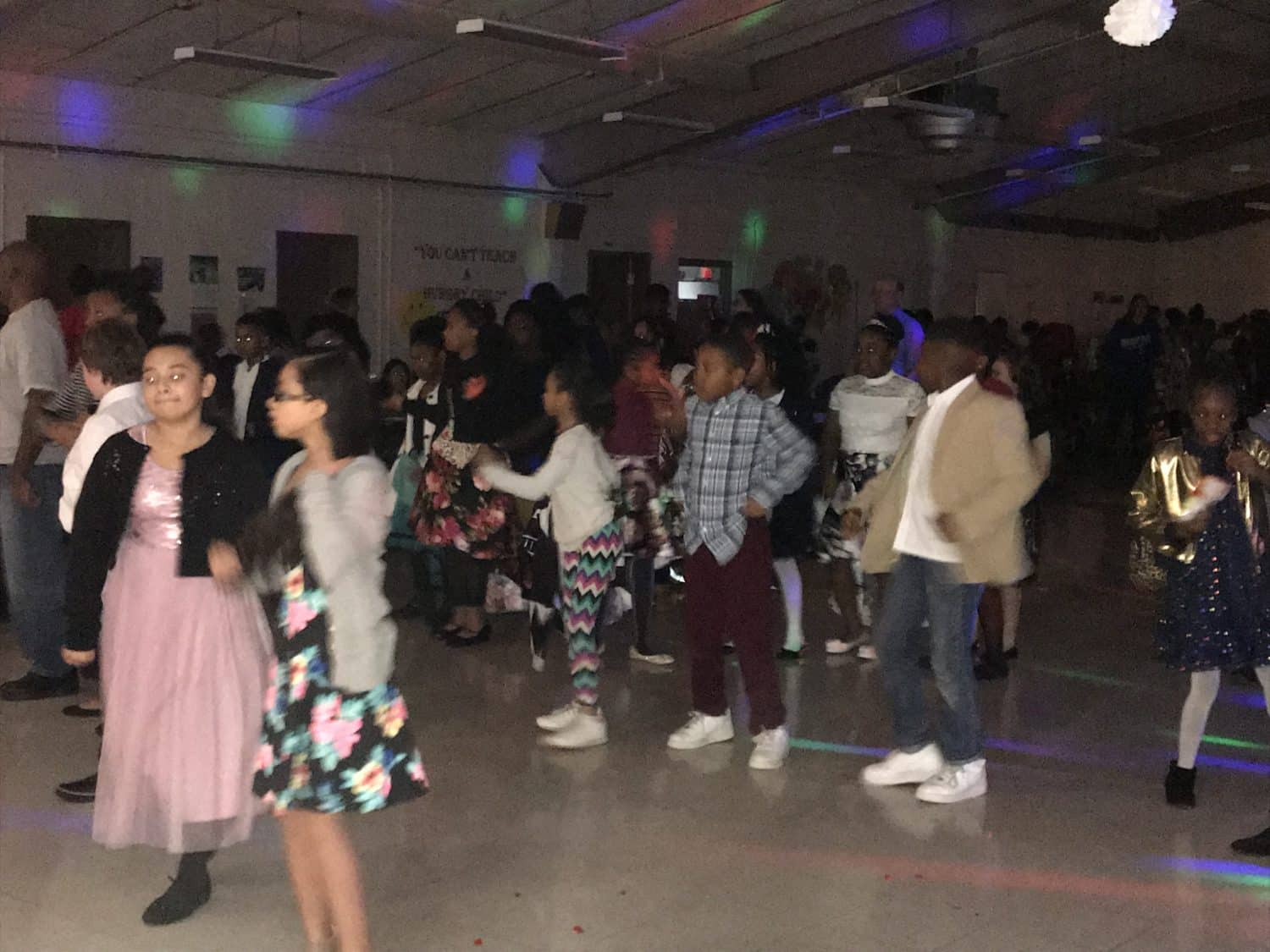 There was an excitement overload as East Side students came, wearing their Sunday best, to the school Christmas Dance.
In true elementary school form, students came shyly through the doors looking for the familiar face of a friend.  Girls giggled and twirled in their dresses while boy compared ties and chased each other.
As the evening went on and the DJ played familiar songs, students took to the disco-light lit dance floor.  They performed the moves as instructed in songs and mimicked moves they have seen in music videos.