Sorority Delivers Supplies to East Side Intermediate School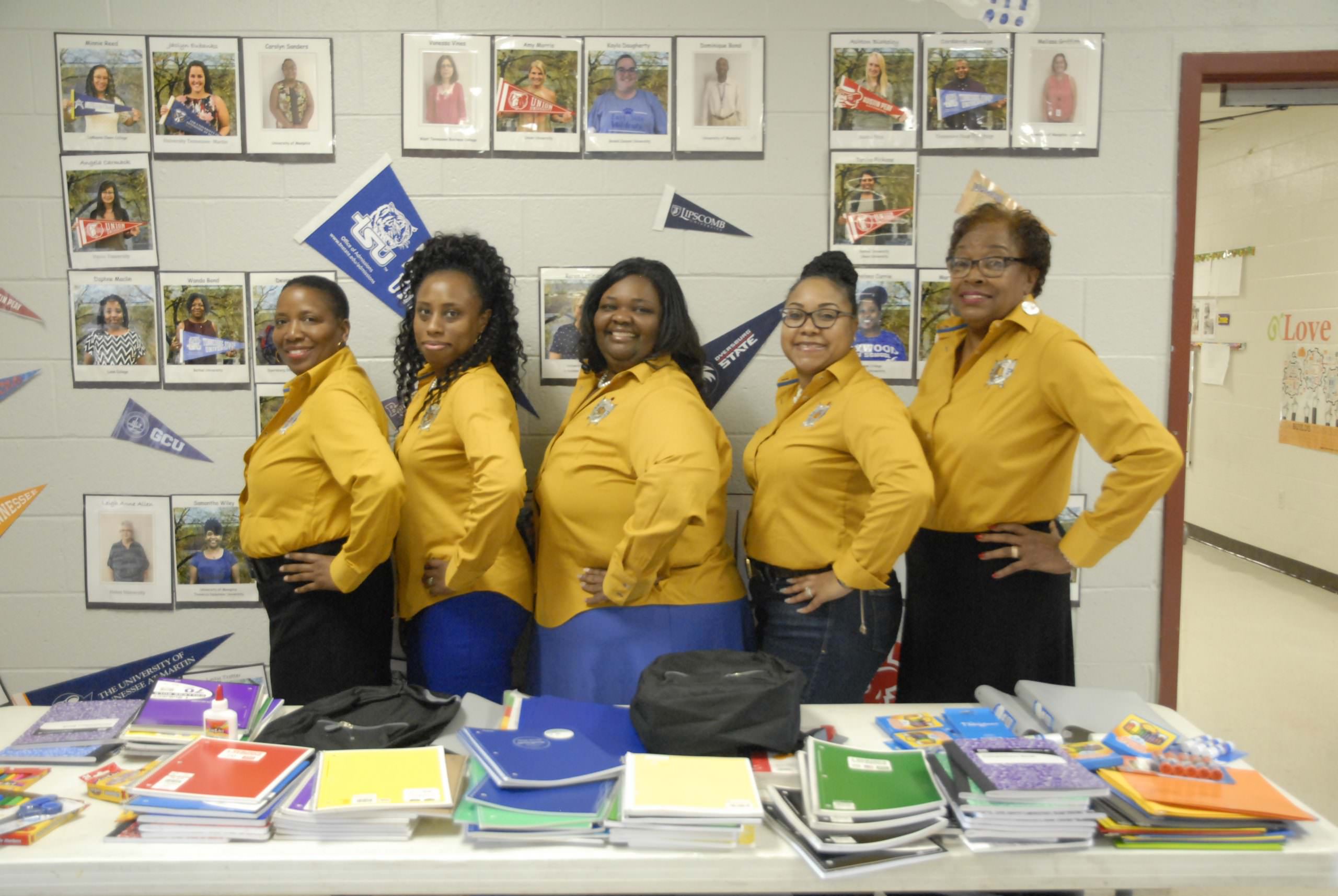 Sigma Gamma Rho sorority recently performed their annual act of kindness as they  donated school supplies to east Side Intermediate School.  This act is in accordance with the sorority's mission of reaching out to students in the community.  This year the sorority's mission expanded into surrounding counties.    
Monday, January 27th marked the fifth year for this event as they greeted excited children at East Side.  Students were given things they need, which included: paper, pencils, pens, glue, and many other items. The supplies were given to help students complete the second semester of the school year.  Having basic school supplies makes things a little easier for both students and parents.  
In addition to delivering school supplies, the sorority is available to offer support and encouragement to families, as well.  
Dr. Tressy Halbrook, (Principal) and Ms. Marty Todd (teacher) were both on hand observing students as they eagerly made their selections.  
The representatives from Sigma Gamma Rho were Cassandra Owens, Toni White, Monica Mathis, and Latoya Bond, Opal Hay.