2019 Christmas Music Program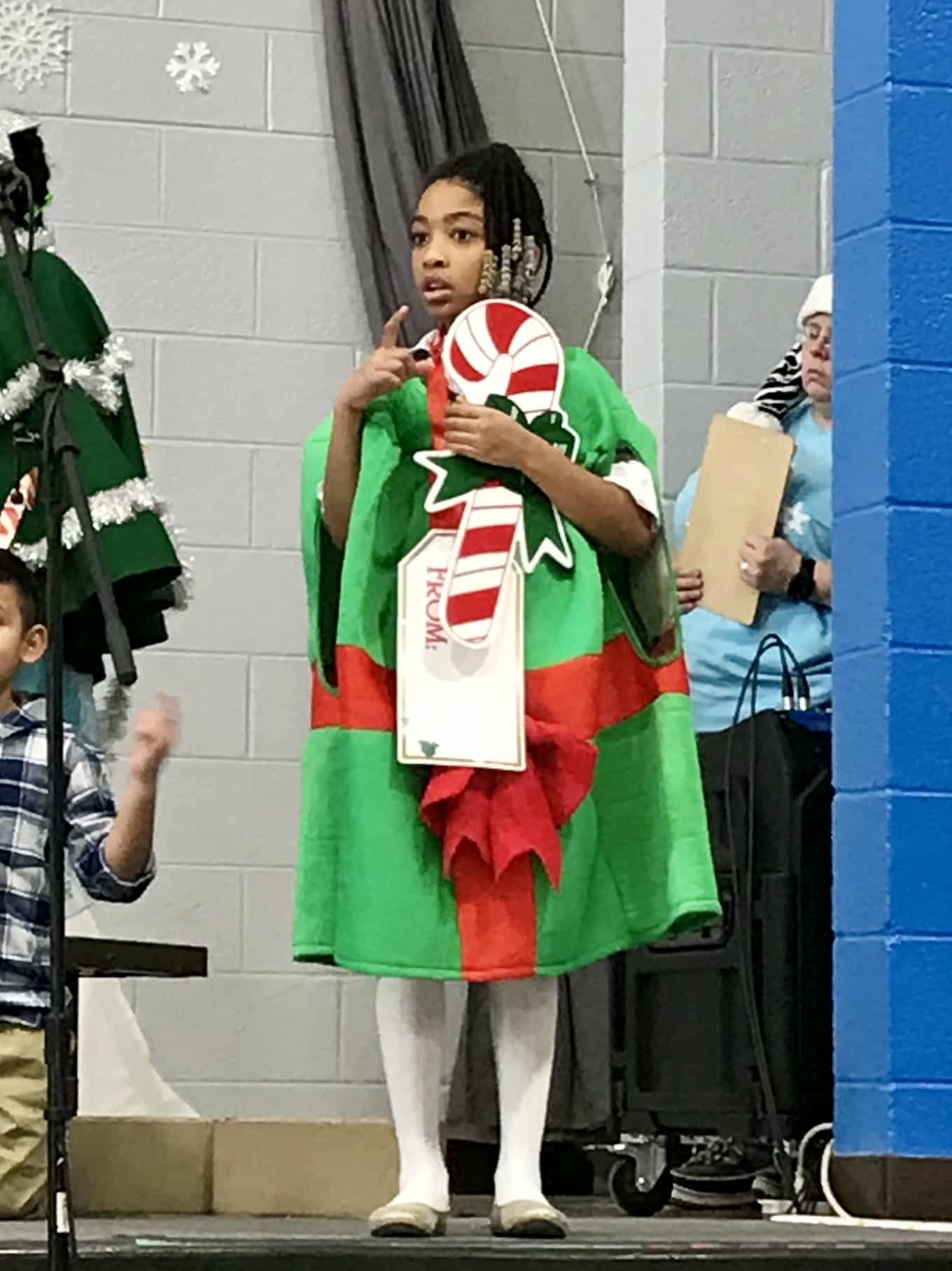 Smiling faces filled the gym as children anxiously awaited their turn to take to the stage. Under the direction of Patricia Gaietto, each class at Haywood Elementary had their turn in the lime-light.  
The morning began with first graders performing while guests and third graders watched.  Broken down by class/teacher, each group had their own time on stage to sing three holiday favorites.  As all the classes finished their turn, the show's final performance was "We Wish You A Merry Christmas" by all the students.  
Later in the morning, the second graders had their performance while guests and first graders watched, while the afternoon show was performed by third graders as guests and first graders watched.
There were snowmen, clocks, Christmas trees, a dreidel, angels, Santa, wise men and more  on stage throughout the day.   What a fun way to begin the children's Winter break.  
Music Director…….. Patricia Gaietto
Program Assistant…Dawn Lovelace
Stage Design………Courtney Freels