HES students present "The Lorax"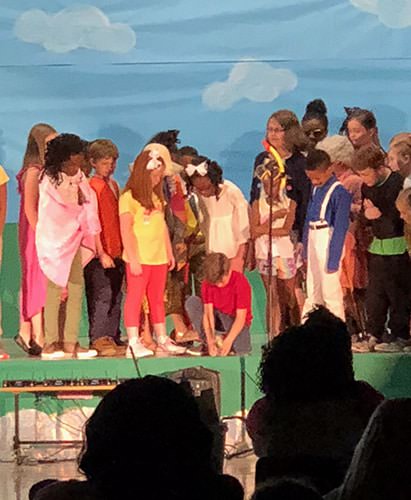 Haywood Elementary 2nd and 3rd graders in the school's Show Choir present "The Lorax" for the school and guests recently. Under the direction of Patricia Gaietto, Holly Northcott, and Courtney Freels, Show Choir members pleased the audience with their performances in their spring musical.
The Lorax is a children's book written by Dr. Seuss and first published in 1971. It chronicles the plight of the environment and the Lorax is the titular character, who "speaks for the trees" and confronts the Once-ler, who causes environmental degradation.