DECA Competition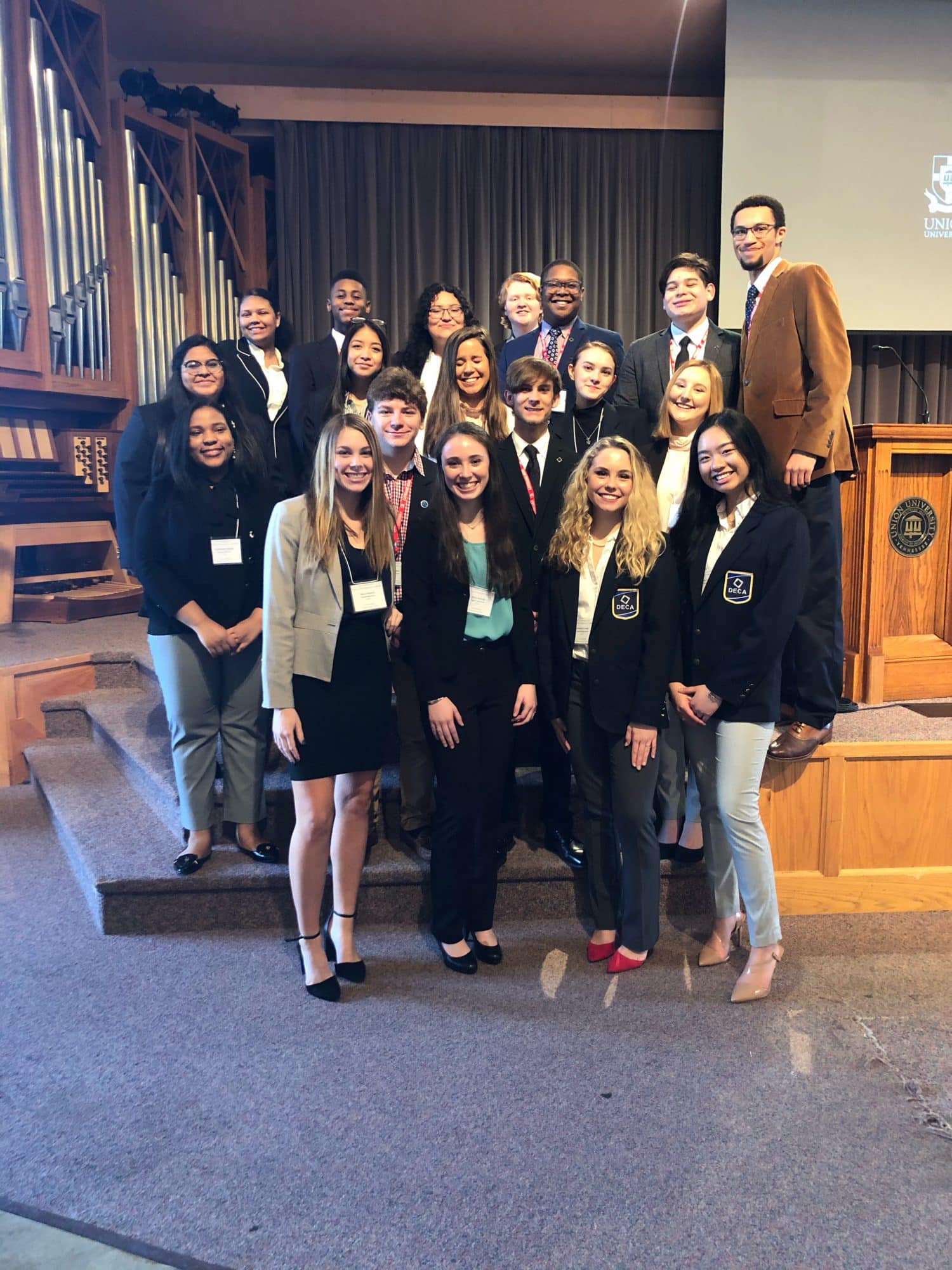 Eighteen Haywood High School students spent January 14th competing in the District Competition at Union University.  Fourteen of the students advanced to the State DECA Competition that will be held in Chattanooga this March.
The team is made up of:
-Buying and Merchandising Team Decision Making-Elizabeth Kirby and Molly McCage
-Entrepreneurship Series-Avery Thomas
-Entrepreneurship Team Decision Making Making-Cam Barr and Miller Lea
-Financial Services Team Decision Making-Tanner Gatlin and Breyden Mora
-Human Resources Management Series-Trey Cunningham
-Marketing Management Team Decision Making-Abbey Berry and Molly Nichols
-Principles of Business Management and Administration -Katherine Jackson
-Personal Financial Literacy-Vanessa Littlejohn
-Travel and Tourism Marketing Team Decision Making-Rebecca Davis and Chaoyue Yuan
DECA, formally Distributive Education Clubs of America, has a mission  of preparing emerging leaders and entrepreneurs in marketing, finance, hospitality and management in high schools and colleges around the globe. The four components of the organization's Comprehensive Learning Program are that DECA integrates into classroom instruction, applies learning, connects to business, and promotes competition. DECA prepares the next generation to be academically prepared, community-oriented, professionally responsible, experienced leaders.