HHS Seniors prepare for college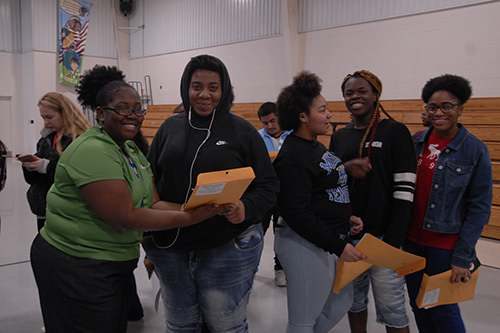 Some members of the Haywood High senior class participated on March 12 in a College Simulation Day at Sunny Hill Innovative Learning Center. The purpose of this learning opportunity was to give these students a look at the first days of college. The exercises are set up like college registration. In different stations, students pay their fees, verify their housing, register for classes, get a schedule, and go to classes. They even experience the steps of taking out student loans and other situations that may arise that may create problems they have to solve.
Johnna Burton of the REDI program and the HHS Counseling Department organized this learning experience, with the support of the Gear Up program under the direction of Jackie Whitten.