Homecoming Pep Rally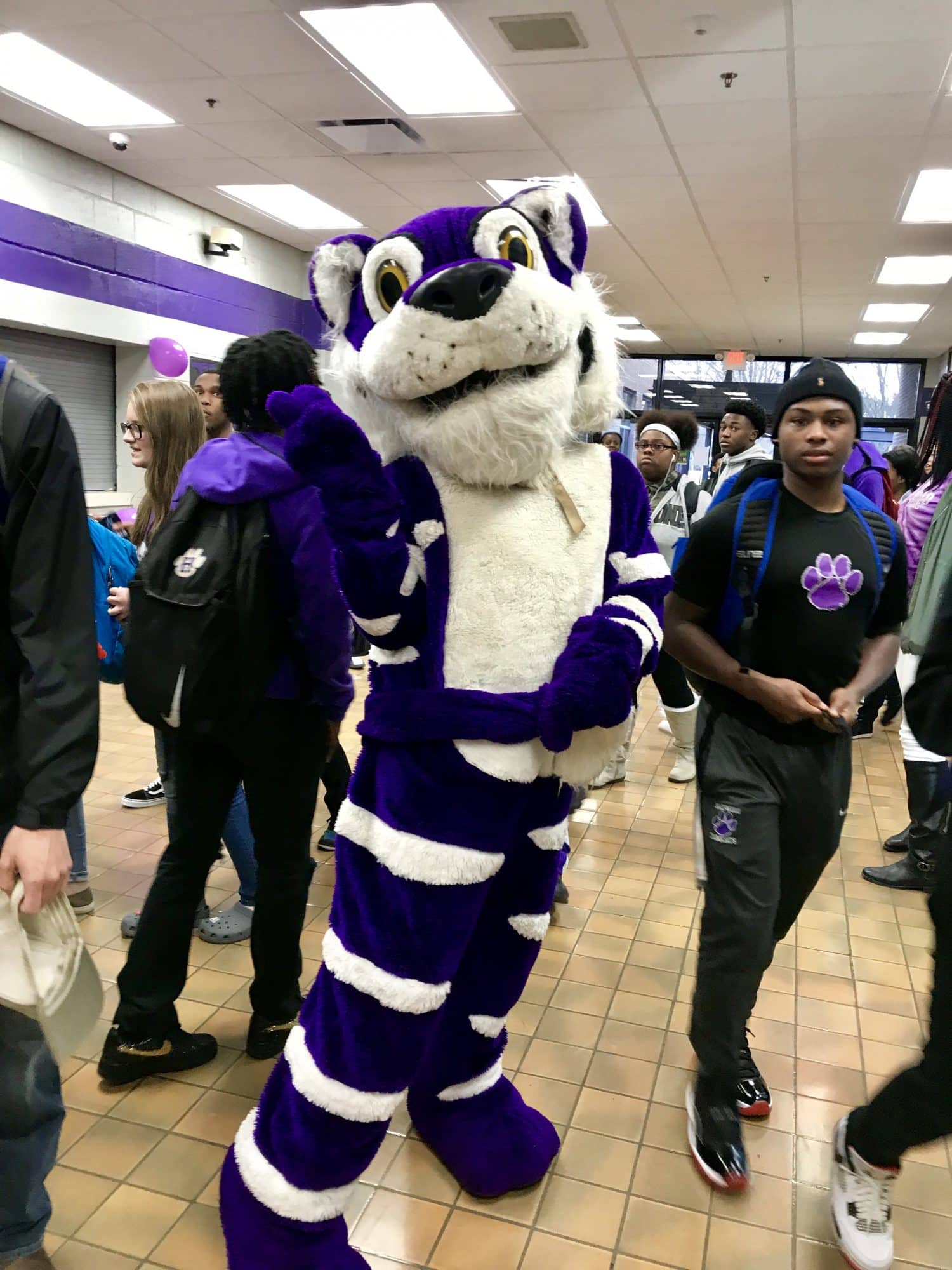 Pep rallies are always fun but the excitement of a homecoming pep rally always seems to go up a notch or two.  This year's basketball homecoming pep rally was a great example of that.  The cheerleaders dance, students cheered while our Tomcat mascot made his way around the gym.
Music and a three point shoot out between the classes were the highlights!