Leadership Day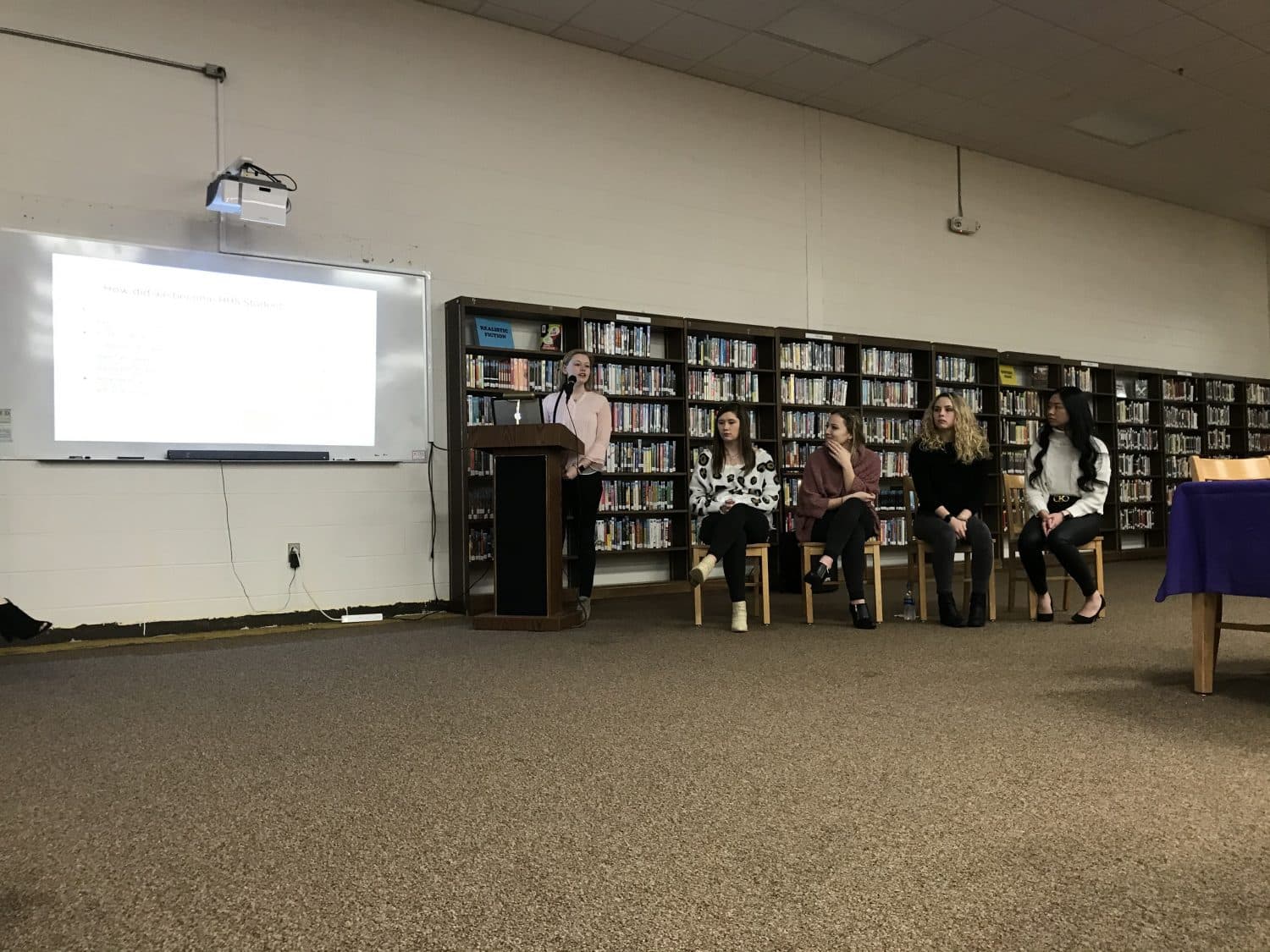 On January 23rd, Haywood County Schools celebrated Leadership Day.  This Leadership Event was part of the Leader In Me program and was a day of schools opening their doors to guests and celebrating the great things that are happening with the Leader in Me. It put the spotlight on students, and offered staff members the opportunity to showcase their creative ideas. 
Leader in Me works toward a new way to define leadership. " Many people equate leadership with a formal position of authority. But we believe anyone can be a leader by intentionally leading one's own life (leading self) and working well with and encouraging the greatness in others—whether family, friends, neighbors, or colleagues (leading others)."
Haywood High School held a luncheon in the library where Leader in Me students hosted. The Leaders each spoke on various aspects of the program and how they see its effect on the school as a whole. Although it's a new program at the school, leaders were already able to notice changes as peers expected there to be a new level of respect and accountability.
Leader in Me feels that, High school offers student the opportunity to cultivate their personal independence, ambitions, opinions, beliefs, and how they see the world around them. However, some students struggle to feel a sense of belonging, purpose, and direction in their life. Leader in Me Schools create an inclusive culture created and led by students who are encouraged to find their voice and develop critical skills through a series of leadership courses that will help them successfully navigate college, career, and life.
High School students also go through a rigorous application process that requires a one page paper on why the student would like to be part of the Student Lead Team, what skills they have that would help them in that role, and what skills they would like to improve on in themselves in being part of that team. They also have to provide two teacher recommendation letters and complete an interview.
Visit leaderinme.org for more details on this amazing addition to our schools!