Senior's Last-First Day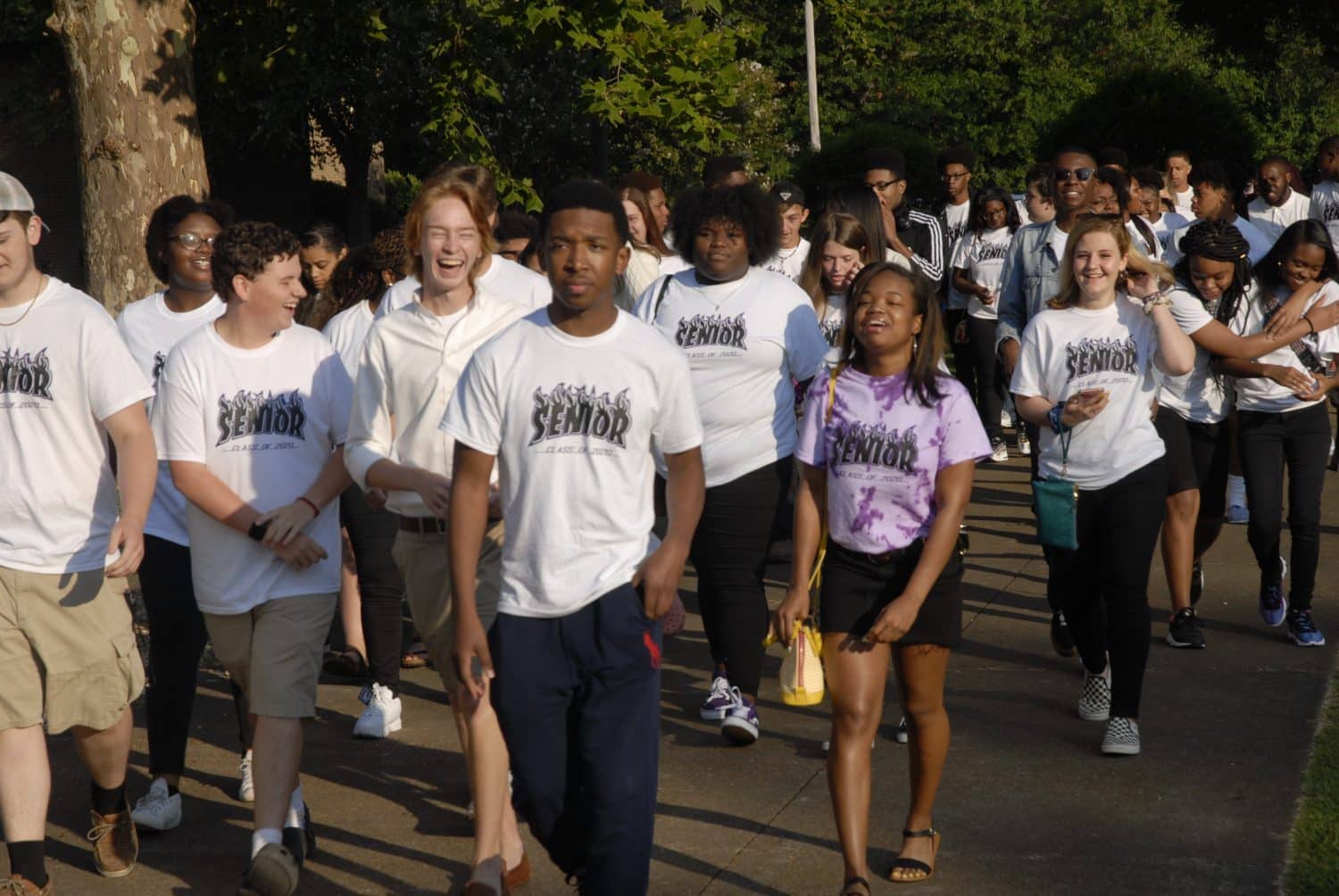 Being escorted to school by the Haywood County Fire Department was only the beginning of a celebratory last-first day for Haywood High School Seniors.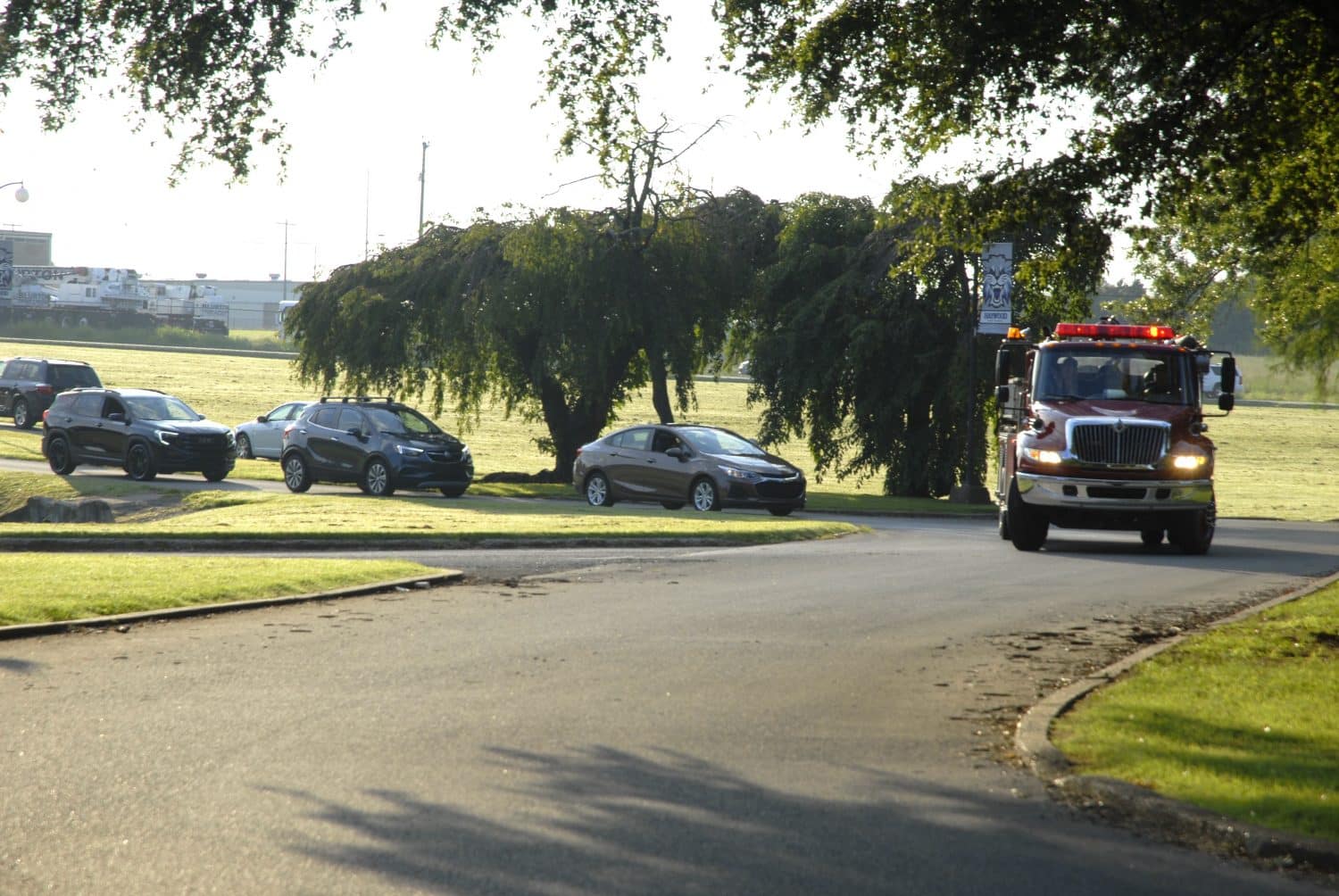 With car horns blaring and an electronic mega horn announcing their arrival, Seniors filed into the parking lot taking what will probably be their personal parking space for the last year of high school.   Mingling in the lot students were taking photos and sharing excitement before forming a wide and long line to walk into school as a class united.
Bursting through the doors with whoops and chants they entered the gym bringing more of a pep rally atmosphere than that first day of welcome announcements.  Before settling into their seats there were explosions of confetti and silly string.
A last first day to remember!