October School Board meeting
The Haywood County Schools Board of Education met in regular session on Thursday, October 13. Members approved policy updates, approved several out-of-state travel requests, the Textbook Adoption Committee and budget amendments. Superintendent Joey Hassell also celebrated the HHS JROTC and two new members of the 30+ Club.
On second reading, board members approved policy updates 1.901 – Charter School Applications, 1.704 – Charter Schools (delete this policy), 4.700 Testing Programs, 5.117 – Teacher Tenure, and 6.2011 – Voluntary Pre-K Attendance (new policy).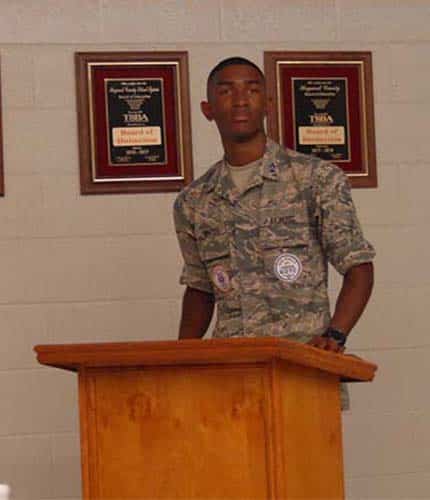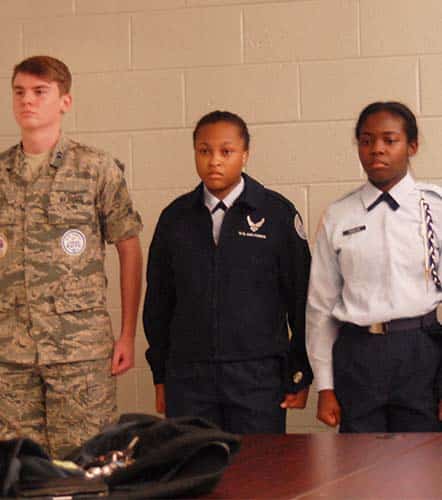 During the Superintendent's Celebration of Schools, he welcomed a group of HHS JROTC cadets. Several cadets gave the board and audience an overview of the program.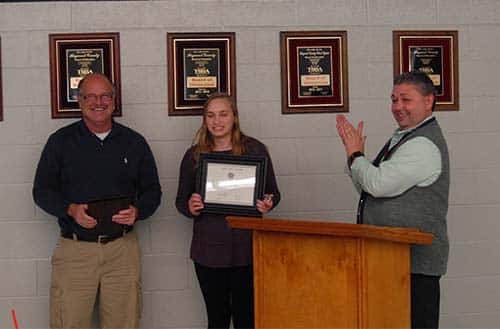 HHS Principal Jerry Pyron, Kaitlin Leath, and Superintendent Joe Hassell.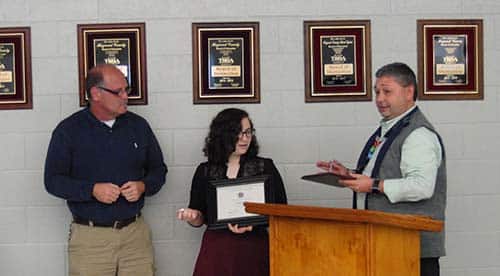 HHS Principal Jerry Pyron, Kaitlin Leath, and Superintendent Joe Hassell.
Superintendent Hassell also congratulated two new members to the prestigious HHS 30+ Club. To earn membership in the club, students must earn a 30 or more on the ATC. Kaitlin Leath, daughter of Stephen Leath and Kelley Leath, qualified by scoring a 30 on the ACT. Also earning membership with a 31 on the ACT is Karoline Hobock. She is the daughter of Shannon and Jerry Glover and William Hobock.
In other business, board members approved two out-of-state trips for the HHS JROTC. One is to take cadets to conduct a Curriculum in Action trip to St. Louis, MO, October 27-28. The second is a trip to Westside High School in Jonesboro, AR, to conduct another Curriculum in Action trip on October 28.
Board members also approved a Textbook Adoption Committee for the 2017-2018 school year, and approved budget amendments presented by CFO Larry Livingston.
In the Director's Report, Superintendent Hassell announced that he has named Jeremiah Cavitt as the chief of operations and special projects. He will begin on November 6. Superintendent Hassell also announced his plans for October and November and upcoming events and heard reports from the chief officers.
Chief Academic Officer Yvette Blue gave a curriculum and accountability update. Mrs. Blue talked about myON Reader, the next steps for student growth and Read to Be Ready Summer Camp 2018.
Toni Eubanks of the Human Resources Department reported on the nurses continuing to complete health screenings, and work on individual health plans for students with chronic conditions. She also reported on School Health Coordinator Cindy Smith's activities. Mrs. Eubanks also gave a report on her human resources duties.
Art Garrett, Chief Student Services Officer, gave a report that total enrollment in Haywood County Schools is 2,969; there are 61 students in the REACH program; and there had been nine DHA hearings since August. He also reported that report cards will go home on Tuesday, October 24. The total number of parents and students who have signed in on the Parent Portal from August 7 through October 10 is 14,866. He said they are also working on chronic absenteeism by sending letters to parents and scheduling meetings with parents starting in November.
The next scheduled board meeting is on Thursday, November 9, at 6 p.m.