Haywood High School
The mission of Haywood High School is to assist all students in acquiring the knowledge, skills, and character necessary to be successful, reliable, productive citizens.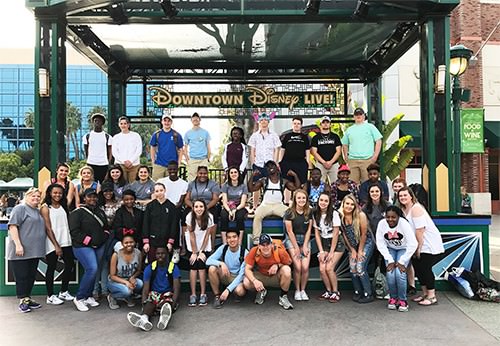 Useful Information
Haywood High School
1175 East College Street
Brownsville, TN 38012
731-772-1845
More than 930 students will be walking the halls of Haywood High School this year, featuring the seniors – …

Continue reading

Recently in Nashville, FCCLA participants from all over the nation competed in their individual STAR event …

Continue reading

HHS honors Spring Sports athletes On Tuesday, May 23, Haywood High School honored its athletes from Spring Sports …

Continue reading

Haywood High School Scholarship/Awards Ceremony – May 19, 2017 Top Ten The following Distinguished Scholar …

Continue reading

On Saturday, May 20, 198 Haywood High School seniors walked across the stage in the HHS gymnasium to receive their …

Continue reading

2017 Haywood High School Top Ten   1. Elliot Garrett (GPA 101.758) – The son of Art and Laurel Garrett, Elliot is a …

Continue reading

The 2016-17 Haywood County Youth Leadership Class recently graduated and celebrated at a banquet at First South …

Continue reading
More News
Family Education Rights and Privacy Act
The Family Educational Rights and Privacy Act (FERPA) (20 U.S.C. § 1232g; 34 CFR Part 99) is a Federal law that protects the privacy of student education records. The law applies to all schools that receive funds under an applicable program of the U.S. Department of Education.