Haywood High School
The mission of Haywood High School is to assist all students in acquiring the knowledge, skills, and character necessary to be successful, reliable, productive citizens.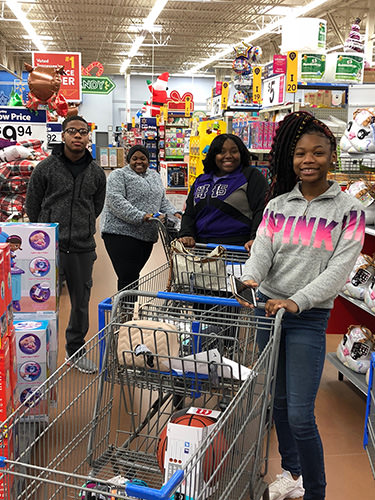 Useful Information
Haywood High School
1175 East College Street
Brownsville, TN 38012
Phone: 731-771-1845
Fax: 731-772-6079
HHS-ATSI Parent Notification PDF.pdf
Two Tomcat softball players signed to play softball in college. Kirsten Porch will be attending Jackson State …

Continue reading

HOSA State Leadership Conference was held in Chattanooga on March 24-27. The topic this year was "Define your …

Continue reading

At the March Board of Education meeting, Haywood County Superintendent Joey Hassell opened the meeting introducing …

Continue reading

Nineteen new members were inducted into the HHS Beta Club on Monday, March 12, in the Haywood High School library. …

Continue reading

Some members of the Haywood High senior class participated on March 12 in a College Simulation Day at Sunny Hill …

Continue reading

Shandi Sheets Haywood High School Teacher of the Year Mrs. Shandi Sheets is a native of Texas, but has lived all …

Continue reading

The Haywood High School library was filled with family, friends, teammates and faculty and staff on February 6 to …

Continue reading
More News
Family Education Rights and Privacy Act
The Family Educational Rights and Privacy Act (FERPA) (20 U.S.C. § 1232g; 34 CFR Part 99) is a Federal law that protects the privacy of student education records. The law applies to all schools that receive funds under an applicable program of the U.S. Department of Education.